Henry Ford and the Ford Motor Company first put America on wheels well over one hundred years ago. From that tradition comes today's lineup of Ford cars, designed to serve your everyday transportation needs, reliably and in style. Whether you need a small car, a mid-size, a large sedan, something fun and sporty, or even a hybrid, Ford has options for you. To assist you, here's an outline of each of the cars in our extensive inventory
Stearns Ford Has The Ford Car That's In Your Future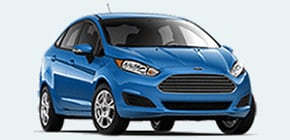 New Ford Fiesta
The Ford Fiesta is stylish, efficient, and fun. The Fiesta is available as a 4-door sedan or a 5-door hatchback. It comes in several trim levels that include dynamic performance and smart technology features. The Fiesta can get up to 43 highway MPG when properly equipped.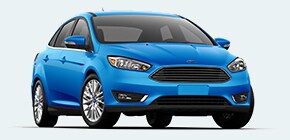 New Ford Focus
The amazingly versatile 2016 Ford Focus comes in hatchback or sedan body styles. It has more to offer you than it ever has before. Starting with standard features like Rearview Camera and MyKey®, you can add the available active park assist and SYNC®3 for a spectacular driving experience. Enhanced power and performance can be yours with the SE Sport Package.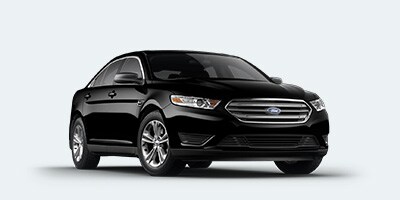 New Ford Taurus
As Ford's full-size sedan, the Taurus will exceed your expectations. The Taurus features exciting driving dynamics, a sporty yet classic design, and a range of trim levels to pick from. And with more than 20 cubic feet of cargo space, there is room for everything you need to take with you.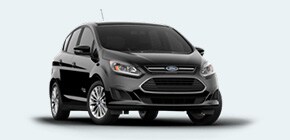 2017 Ford C-Max
The C-MAX is Ford's perfect blend of classic Ford design with the latest eco-friendly technology. With an impressive 25 cubic feet of interior space, up to 42 MPG in the city, and a very reasonable price, the C-MAX saves you money at the pump and the dealership.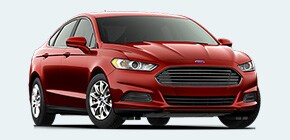 New Ford Fusion
The Fusion's classic, timeless design makes it stand out in both the Ford lineup and among its mid-size peers. A wide range of functional technology combined with many different drivetrain options let you find the perfect Fusion for your lifestyle. From gasoline to hybrids, from front-wheel drive to all-wheel drive, the Fusion has you covered.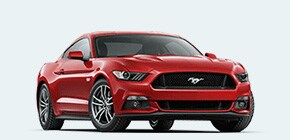 New Ford Mustang
Mustang - the original and still the best. Choose from four different engines, coupe or convertible body styles, and many other options. Whether you go for the efficient EcoBoost Mustang, the powerful Mustang GT, or the track-ready Shelby GT350, you will get to know and love that Mustang feeling!
Stearns Ford is here to put you behind the wheel of the Ford car that's right for you. We are located in Burlington, North Carolina, but we also serve the Greensboro, Reidsville, Graham, and Elon areas. You are welcome to contact us with any questions you may have, or to set up a test drive.