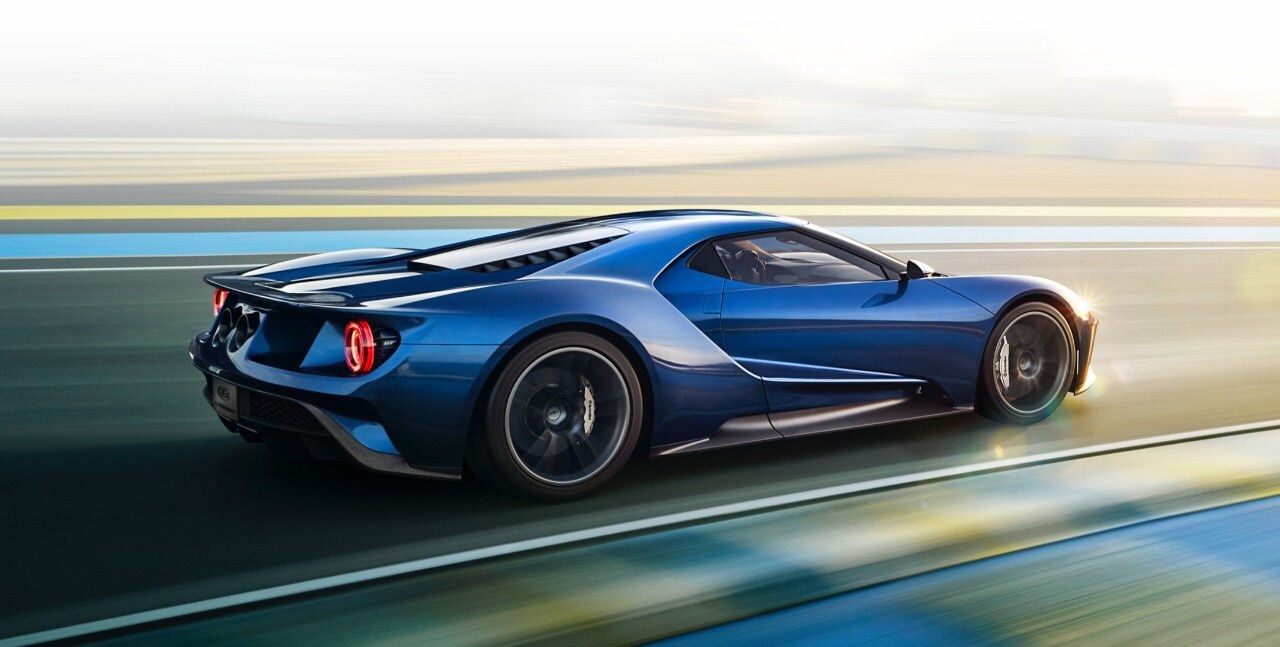 When new features and technologies are introduced in new vehicles, it's not uncommon for them to be a roll of the dice. The effectiveness and popularity of these innovations are put to the test by everyday consumers in hit-or-miss fashion.
But that's not the case with Ford. The manufacturer uses a race-driven GT supercar as a testing ground for the very technologies implemented in the models you see on America's roadways. Engine performance, aerodynamics and material usage are all put to the test on Ford's supercar.
Ford's F-150 Raptor is just one product of the GT testing ground. Almost 60 percent of the Raptor's 3.4-liter EcoBoost engine is made up of GT parts. The 2005 GT featured a lightweight aluminum alloy body, something that has been duplicated in the all-new Expedition along with some of Ford's latest F-series pickups. And the new Ford Mustang features track mode, a customized driving mode that was born in the GT and allows drivers to maximize performance.
The Ford Future
So what kind of technologies are in the pipeline waiting to be unrolled in a new Ford model? For the answer, look no further than the latest GT, which boasts a number of potential features on future Ford vehicles including:
Moveable wings and ducts on the body that open and close as needed to keep the car aerodynamically balanced.



A hydraulic suspension system that adjusts the height of the car with just a twist of a knob.



Carbon fiber lightweighting.



Anti-lag turbo technology that helps the vehicle accelerate out of corners.



An all-new port and direct fuel injection system that enhances engine response.
Ford doesn't just test these new features in the parking lot. The GT competes in races all over the world and even outlasted Ferrari to win the famed Le Mans.
Learn More at Stearns Ford
The GT allows Ford to learn about how its innovations hold up when the rubber meets the road. And Stearns Ford in Burlington, NC is where you can learn about new Ford models and technologies.
Visit us on Alamance Road to take some of Ford's latest features for a spin or ask any questions about the newest Ford models and how they can work for you.