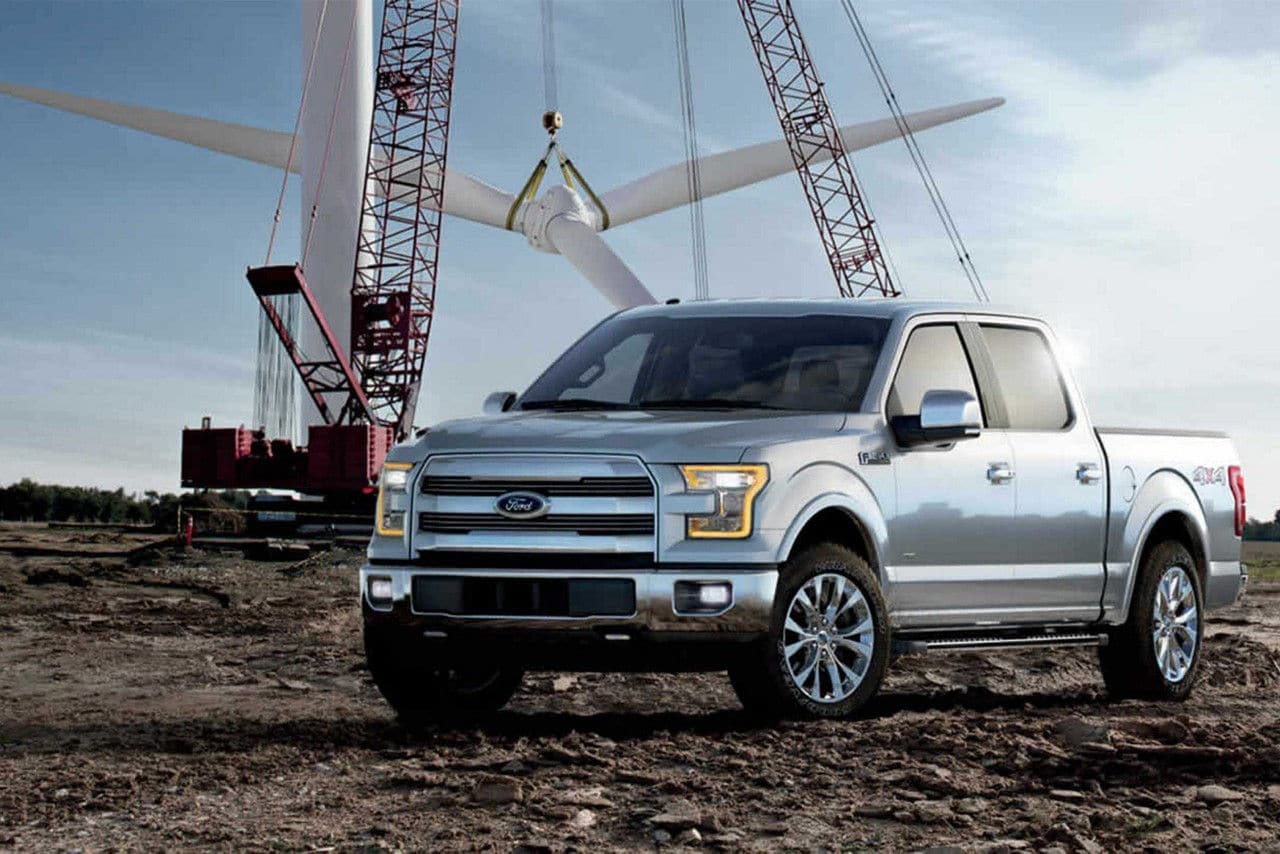 Few things are more American than Ford pickups and the Fourth of July. Pickup trucks are ideal for the kind of rugged, hard work that the United States was founded on, and Ford's F-Series of trucks has been America's best-selling line of pickups for over 40 years. However you choose to celebrate this year's Independence Day, there's no better partner to have than a Ford F-series.
Celebrate Independence Day in Your New Ford Truck
Impressive performance and sturdy design have made Ford's F-series the top pick for Americans. With several options across the line, it is easy to choose the right Ford model for you.
Ford F-150
The F-150 is America's favorite pickup, and it is easy to see why. This full-size behemoth can tow as much as 11,600 lbs. and has a class-leading payload of up to 3,040 lbs., making almost any task easy. The F-150 also features military-grade aluminum alloy that keeps it damage resistant, no matter how hard you celebrate.
Ford Super Duty
Need an extra boost in power? Then consider an upgrade to one of Ford's Super Duty trucks, including the Ford F-250 and F-350. With up to 21,000 lbs. of towing capability, there's little you can't haul in a Super Duty. All F-series trucks can also be upgraded to a crew cab for more seating.
Great Ways to Celebrate the 4th in Your Ford
Ford pickups give you the power and freedom to celebrate Independence Day any way you want. Here are a few great ways to spend the holiday near Burlington, North Carolina.
3rd at the Park
For a family-friendly option, stop by Burlington City Park for some rides, games, and live music. You'll be able to bring along the whole family in your crew cab. Stay until 9:00 p.m. for the aerial fireworks display, which you can watch comfortably from the bed of your F-150.
4th in Outer Banks, NC
Why not celebrate Independence Day on the beach? With the towing power of an F-Series, you can easily haul any water toy you have down to the ocean. You can also fill up the bed with beers, a grill, and anything else you need for the perfect 4th. Enjoy a parade in Duck, or watch the fireworks over Nags Head.
A Good Ol' Fashioned Cookout
Who says you have to travel for the 4th? The Ford F-150 can bring the party straight to you. Whether you're hosting a large group or an intimate gathering, you can't go wrong with some homemade barbecue. You can even take your grill game up a notch with a handmade barbecue pit. Your Ford truck has plenty of room in the bed for bricks, wood — and a whole hog. The bed will be protected from damage thanks to Ford's sturdy construction.
Celebrate Independence Day the right way with a new Ford truck from Stearns Ford. Contact us at (888) 789-8795 to learn more.